We are now following up on our last update with the second part of Dick Dansinberg's 1957 collection. You can see the first part here (http://www.usshornetmuseum.org/hornetbuzz/?p=215)
This gallery contains 49 photos of Air Group 14's air operations during the '57 cruise on board USS Hornet CVA-12. Air Group 14 included:
VF-142 flying North American FJ-3M Fury (tail code A-2XX)
VF-144 flying Grumman F9F-8B Cougar (tail code A-4XX)
VA-145 flying Douglas AD-6 Skyraider (tail code A-5XX)
VA-146 flying Grumman F9F-8B Cougar (tail code A-6XX)
VAH-6 flying North American AJ-2 Savage (tail code NF XX)
VAW-11 flying Douglas AD-5W Skyraider (tail code ND 4X)
VAAW-35 flying Douglas AD-5N Skyraider (tail code NR 7X)
VFP-61 flying Grumman F9F-8P Cougar (tail code PP-79/8X)
HU-1 flying Piasecki HUP-2 Retriever (tail code UP 7)
You can see the photos here:
http://www.usshornetmuseum.org/PhotoGallery/gallery.php?galleryFolder=1957_Far_East_Cruise_Dick_Dansinberg_part_2
or by going to the Photo Gallery section, selecting CVA-12 and then the "Dick Dansinberg Photos – part 2" gallery.
Apart from the Air Group 14 aircraft, there are a couple of beautiful shots of a VA-116 Vought F7U Cutlass. According to the history of the squadron, the aircraft was based at NAS Miramar when the squadron aircraft were wearing the W-2XX tail code, so it might have been a carrier trial deployment.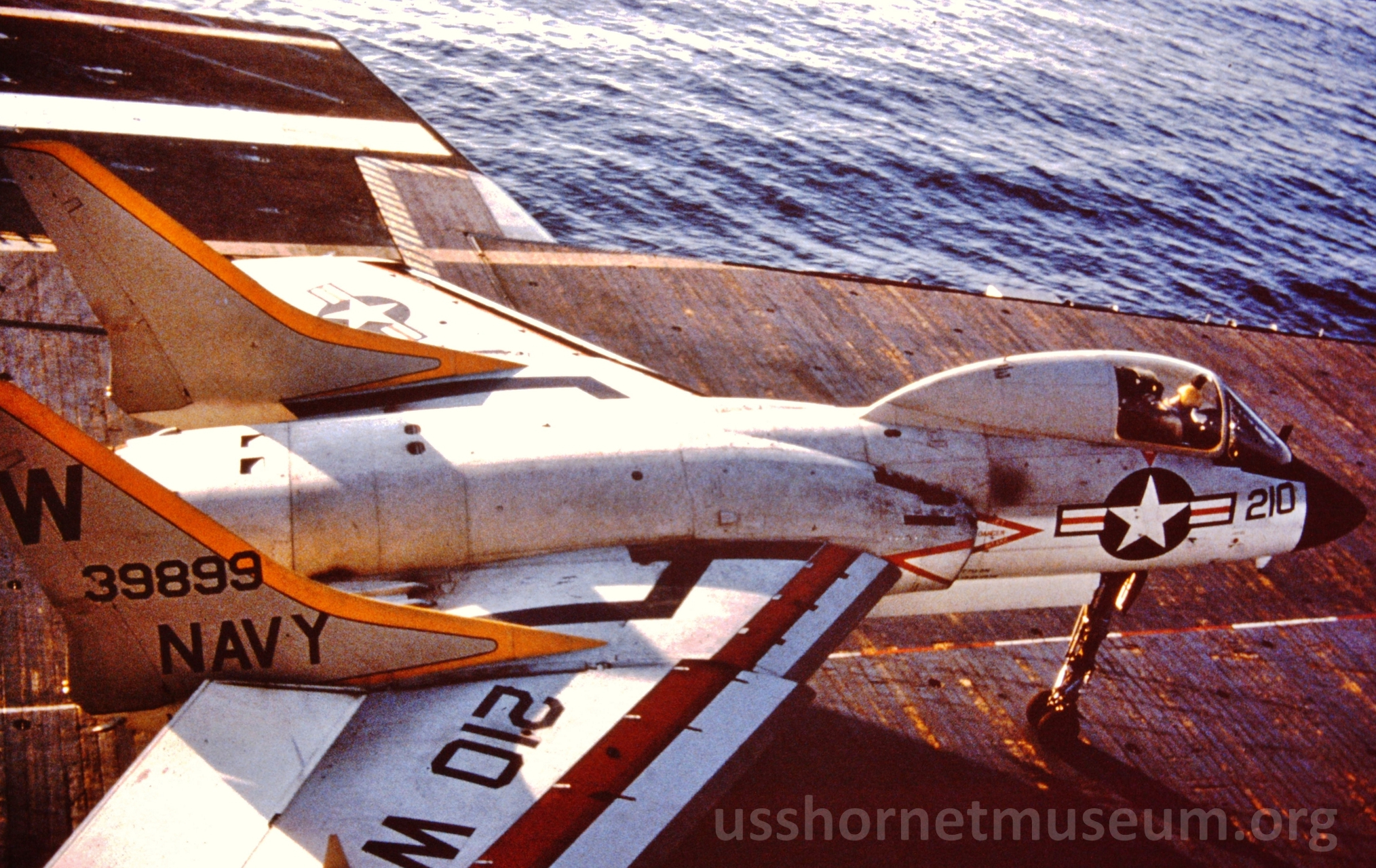 One of the most interesting series of photos show 2 VF-192 F9F-8 Cougar aircraft, who, most likely, landed on the wrong aircraft carrier. Hornet air crew followed standard procedure by tagging the aircraft appropriately in USS Hornet regalia.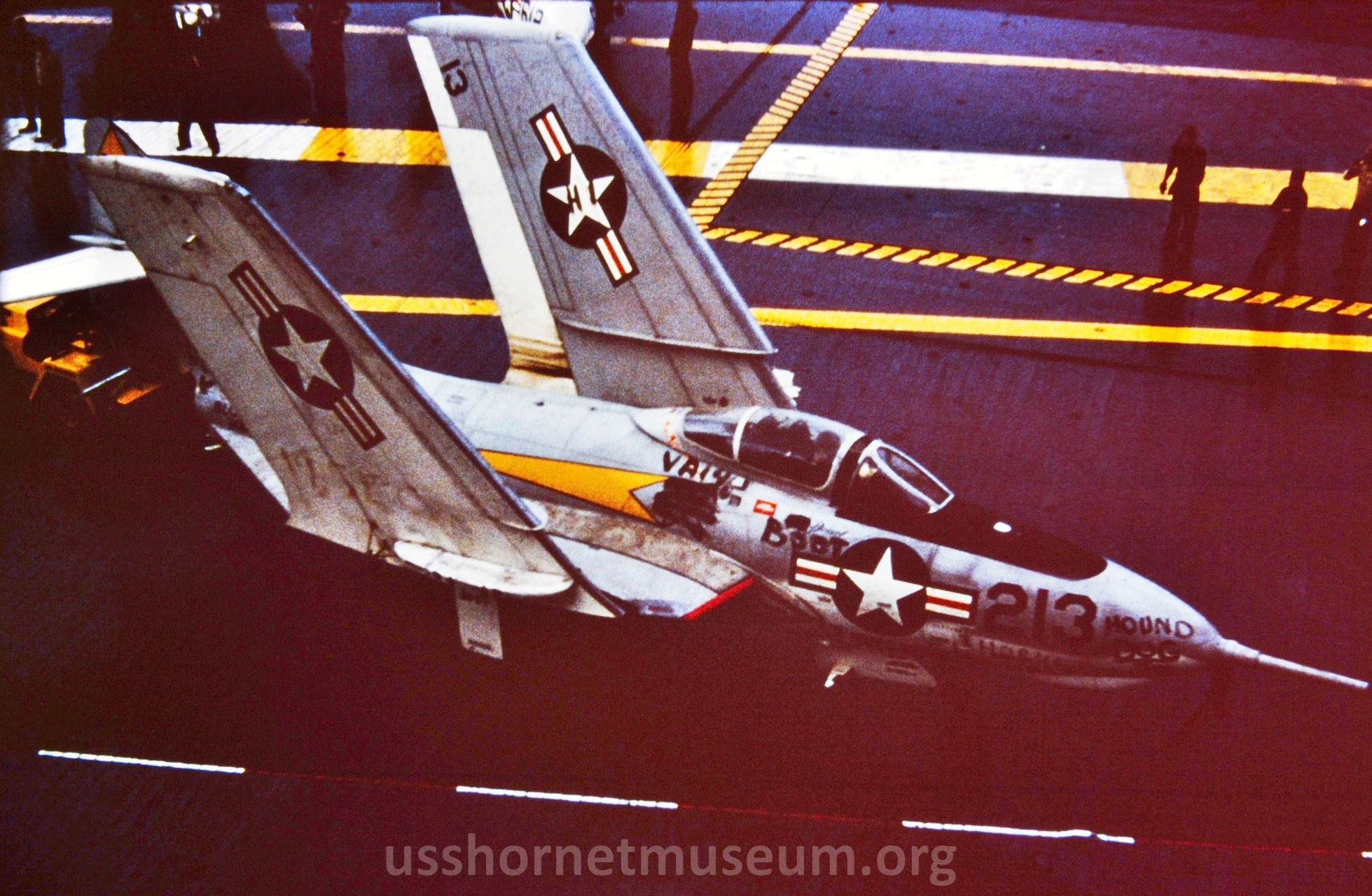 Finally you will see a series of aerial photos showing NAS Sangley Point, Philippines, along with Martin P5M Marlins. You will see the markings of an unidentified FASRON 119 aircraft in the aerial shots, as well.