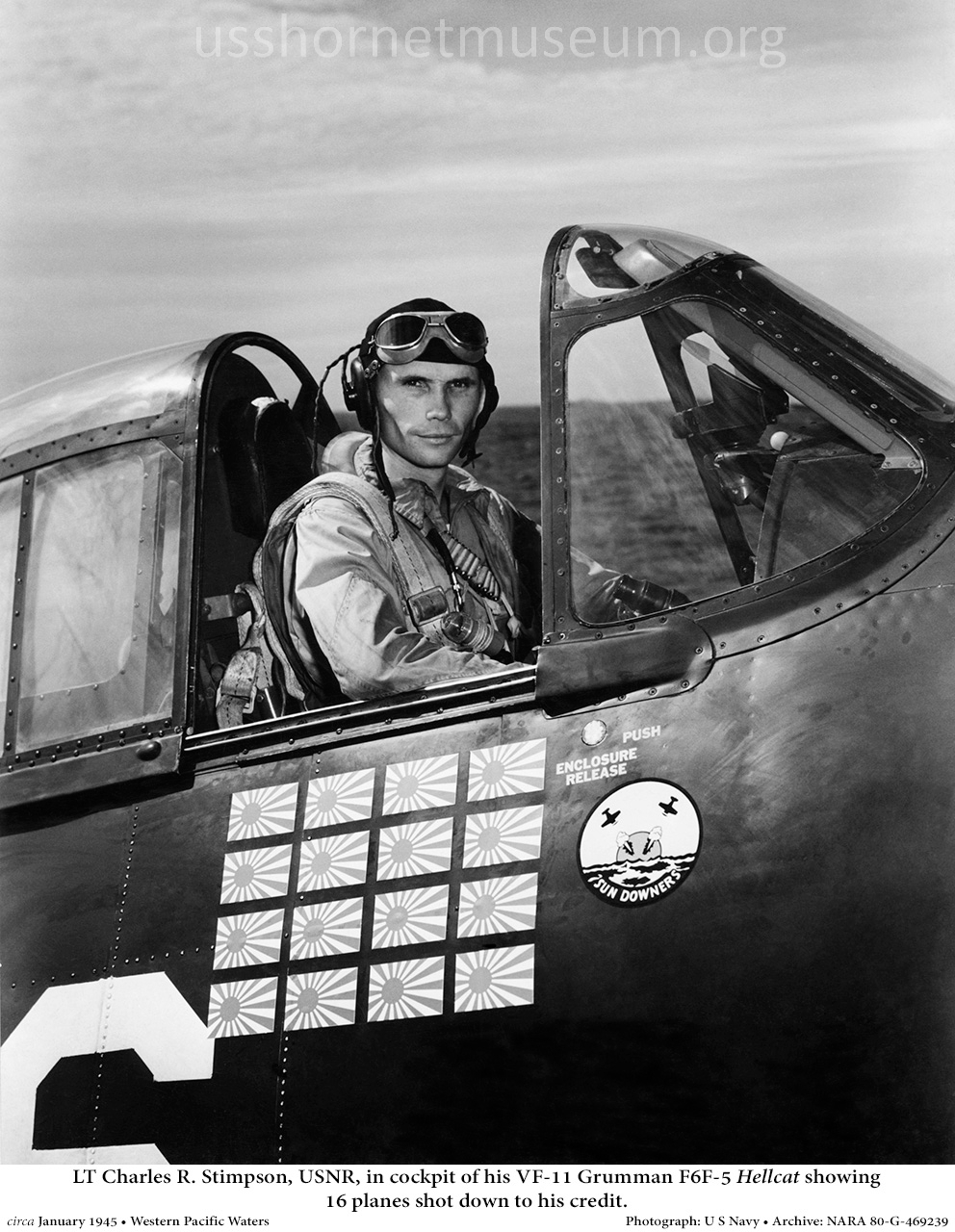 Here are 33 photos from Air Group 11's deployment on board the USS Hornet, that lasted from October, 1944 to late January 1945.
The photos include scenes from on board the ship, Air Group 11's operations- especially VF-11's Hellcats, and the Hornet in various anchor locations. Special highlights show the Christmas 1944 celebrations, and the traditional cakes from the Hornet's galley celebrating every 1000th successful landing on board the ship.
These photos again are kindly provided by William L. Ballenger.
You can find the photo gallery here:
http://usshornetmuseum.org/PhotoGallery/gallery.php?galleryFolder=1944_Air_Group_11
or by following the Photo Gallery link on the main page and then selecting CV-12 photo collections.