In the next few weeks, we will be publishing the letters of Tudor Richards, a VB-17 pilot who served on board USS Hornet CV-12 during 1945, in our other blog "Stories of Hornet". The letters were mostly sent to his parents, and cover the period from his enlistment in 1941 to the end of World War II.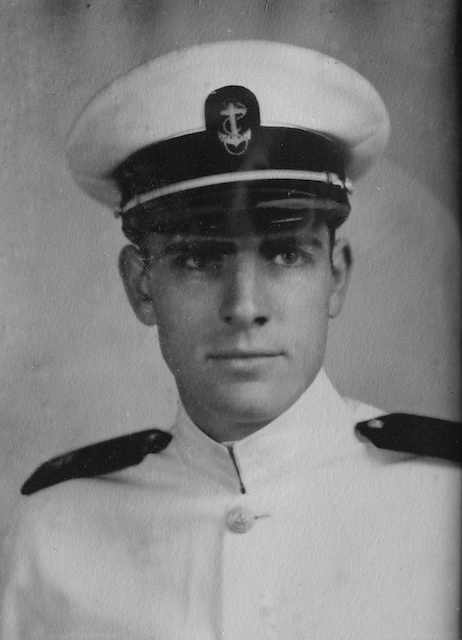 The letters and other documents were originally published on a website created by his nephew, Hamilton Richards, who graciously allowed us to publish these letters on this blog. We will be publishing the letters from his time on USS Hornet, along with photos, and his memoir.
From Hamilton Richards' website:
"Tudor Richards was born in Groton, Massachusetts, in 1915. He graduated from Groton School, where his father was a teacher, in 1934. At Harvard College he was a member of the Class of 1938 and of the track team. He was a member of the Class of 1940 at the Yale School of Forestry, and was enrolled in a Masters program in forestry at the University of Michigan when the oncoming world war prompted a change of plans."
He enlisted in the US Navy Reserve in July 1941, and was called to active duty in October, 1941. Following flight training and other assignments, he joined VB-17 and served on board USS Hornet during 1945.
"After the war, he resumed his career as a naturalist. His contributions and achievements are described in the citation for the Lifetime Achievement Environmental Achievement Award bestowed on him in 2007 by the US Environmental Protection Agency:
Tudor Richards' career as an ardent advocate on behalf of New Hampshire's environment stretches back to his arrival in the state in 1946, and includes as impressive array of accomplishments throughout the subsequent sixty years. In 1948, he began a long association with New Hampshire Audubon that remains strong to this day. As a newcomer, his leadership skills were not overlooked, and he was elected Vice President for five years before assuming the position of President, which he would keep for another fifteen years. Under his leadership the organization would come to purchase the 6,000 acres of land, which is now known as the Pondicherry Wildlife Refuge of the Silvio Conte National Wildlife Refuge. He played a key role in pushing many legislative actions through, such as the New Hampshire Birds of Prey law, the creation of the Loon Preservation Committee, and the passage of the endangered species program, to name a few. Tudor's love for birds has also shown throughout some of his work. He has updated and helped publish several seminal and historically important ornithological works including the Charles F. Goodhue's manuscript, Fifty Years among the Birds of New Hampshire. To this day, Tudor has maintained his love and interest for the environment around him, and kept up his keen interest in birds of the White Mountains. He has been instrumental in recording some of the first breeding records of several species in northern New Hampshire. Amid his many accomplishments, Tudor has been an inspiration to countless birders and naturalists in New Hampshire, across New England and throughout the United States.
Tudor Richards died in 2009 at the age of 94."
Please let us know if you have letters or other documents from veterans of USS Hornet(s) that you would like to share with us.