54 new photos of the USS Hornet Museum's TA-4J Skyhawk has been added to the photo gallery. This Skyhawk, BuNo 158137, is still in its original camouflage and markings when it was last serving in the Fleet Adversary role as part of VC-8 Redtails.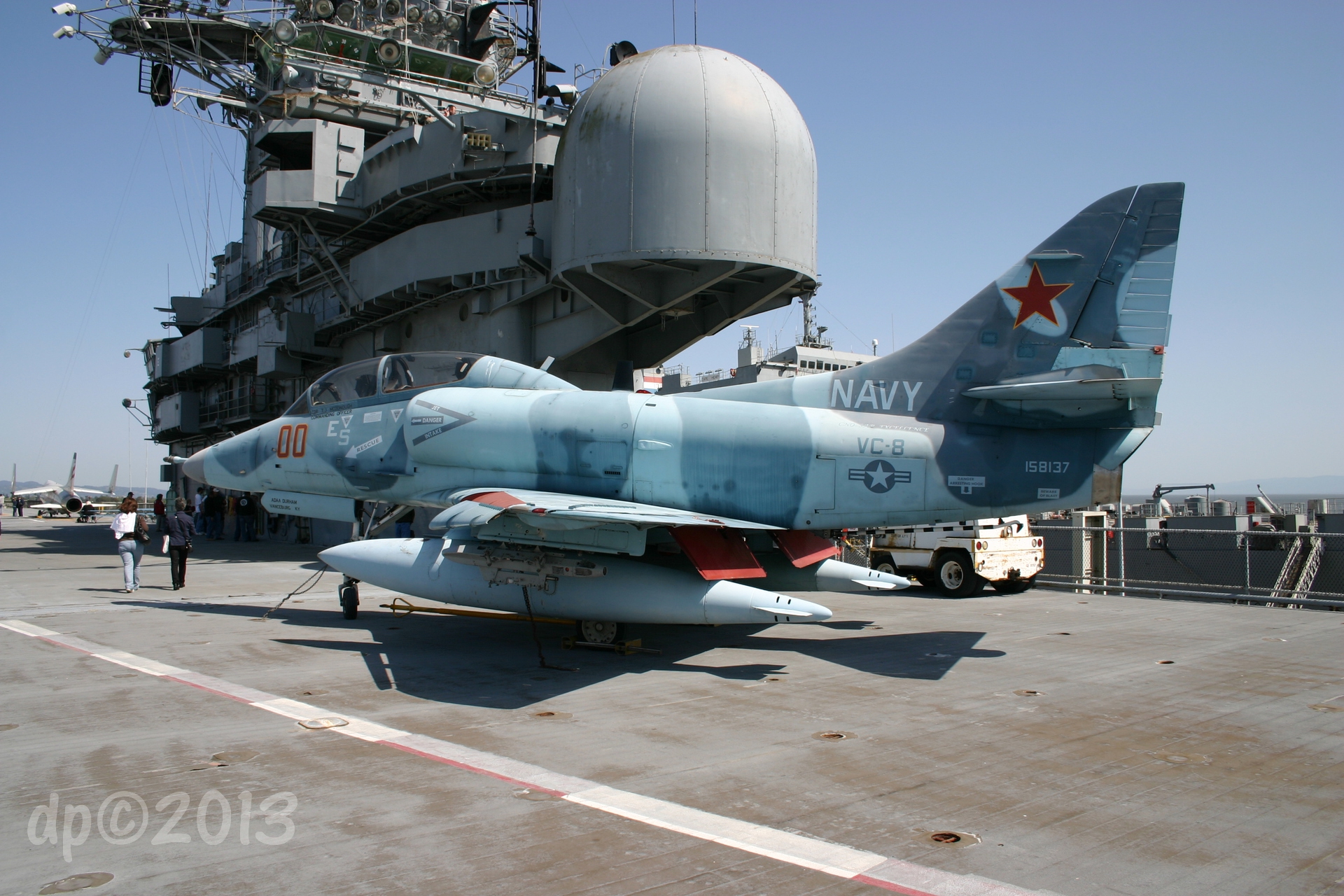 You can find the gallery by following the link below
http://www.usshornetmuseum.org/PhotoGallery/gallery.php?galleryFolder=TA-4J_Walkaround
or by following the Photo Gallery section and then selecting "USS Hornet Museum Aircraft Walk Arounds".
These photos have again been provided by your webmaster.