We have 54 new photos of CV-12 starting with the Christening ceremony on August 30th, 1943, followed by photos showing the initial operations in the Atlantic Ocean, and then the trip to Pearl Harbor to join the Pacific Fleet.
Some of the highlights include the very first landing and take-off on the Hornet's deck by Commander William M. Drane's TBF Avenger on January 1st, 1944, a couple of bad accidents during flight operations, and particularly interesting shots of a Hellcat being catapulted off the hangar deck, which was an interesting feature of early Essex-class carriers.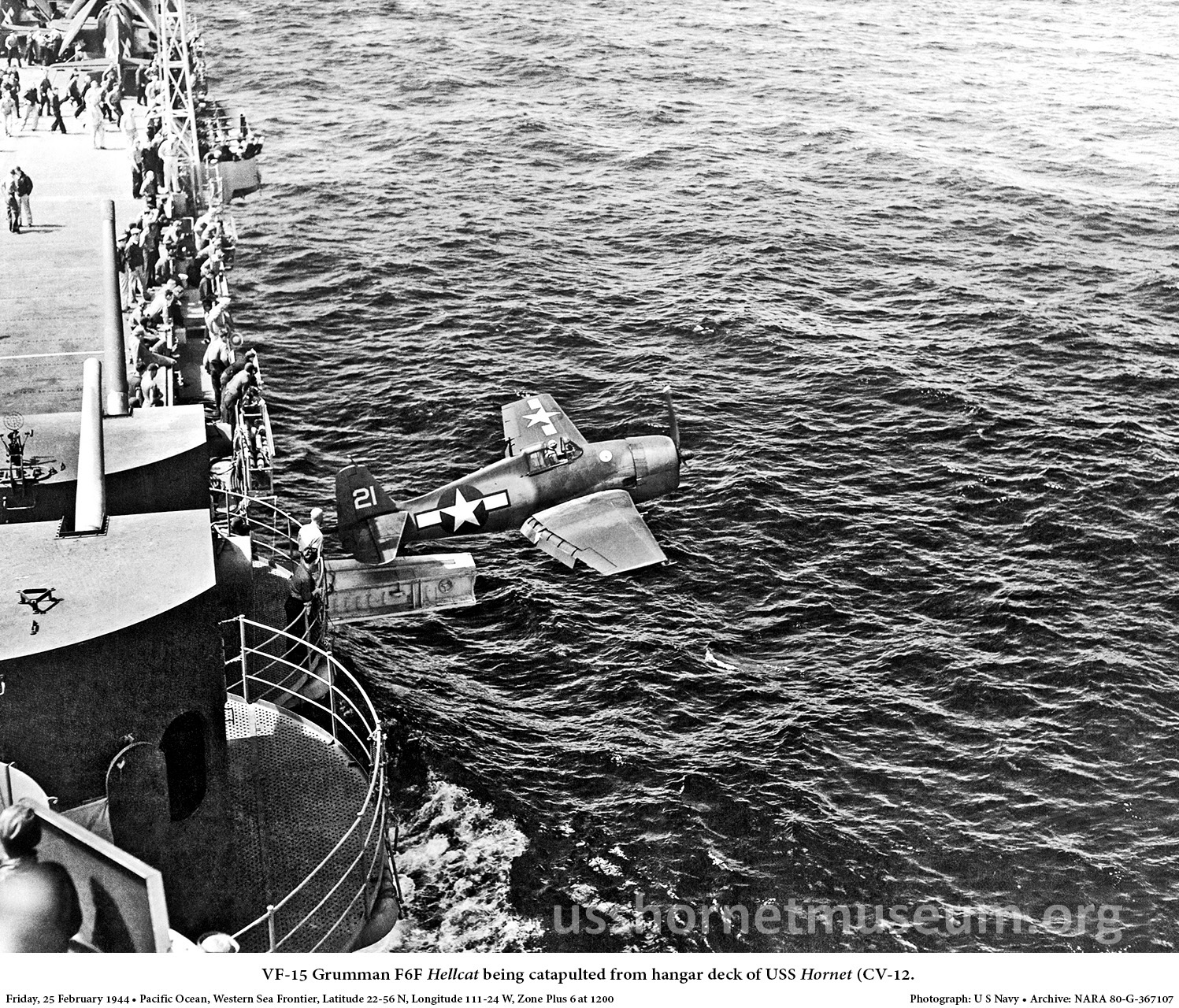 You can view the photo gallery directly here:
http://www.usshornetmuseum.org/PhotoGallery/gallery.php?galleryFolder=1943_1944_CV-12
or by following the CV-12 and "Christening Ceremony and Early Days" links from the Photo Gallery page:
http://www.usshornetmuseum.org/PhotoGallery/categoryIndex.php?type=albumCategory
These photos were again kindly provided by William L. Ballenger.